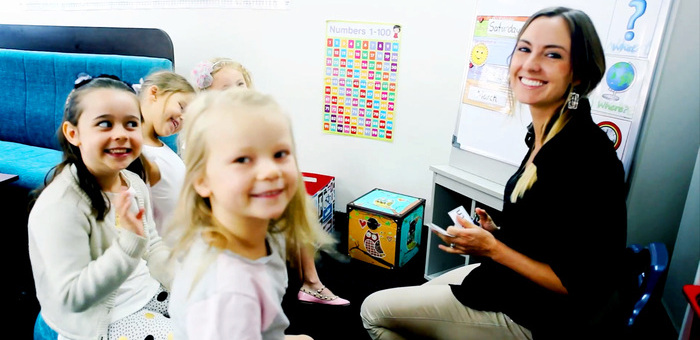 School Readiness Classes in Bondi
Is Your Child School Ready?
 Redefining School Readiness
has never been more important than it is today.  'What children know and can do ('school readiness') by the time they start school helps determine their educational, and lifelong, success.'
The Australian Research Alliance for Children and Youth (ARACY)
There is an increasing number of preschool aged children attending extra curricular tuition and School Readiness Programs to ensure that they are 'ready' for kindergarten. Many parents are choosing to give their child this extra boost to build confidence and knowledge before they take the next step into 'big school'.
Madeline Mitchell, owner of Hi iQ Preschool and Primary Tutoring in Bondi Junction is a former primary school teacher and advocate supporter of school readiness. "Children are ready to start formal learning before entering kindergarten. If your child is showing an interest in learning, asking lots questions and is eager, then why not encourage and support this natural growth?"
Many local primary schools conduct initial assessments before accepting enrolments into their schools and use these as a means of programming. Parents are aware of these added pressures in education and want their child to be ready to start school with confidence.
Kate is a mother of two and has sent both her children to Hi iQ for School Readiness. "Jack was a couple of months out of starting school when I realised that he wasn't able to recognise letters and could hardly write his name. I didn't want him feeling left out or being behind his peers when he started school so I enrolled him into a School Readiness Program at Hi iQ. Jack loved the classes and was always asking when he could go back. I noticed a huge improvement in his confidence and willingness to have a go. I was so happy with his progress, naturally, I enrolled my daughter Lily as soon as she could start!"
When asked about the benefits of school readiness at Hi iQ, Madeline eagerly shared her thoughts. "Our School Readiness Programs are individually tailored to suit the specific learning needs and abilities of each individual child. No two children are the same and neither is our learning program. Where possible, we try to match our methods with those used by the school that each child will be attending. Our classes are run by experienced teachers and provide children with an opportunity to build knowledge and confidence in a safe and supportive learning environment.
Top five 'home activities' to encourage school readiness;
Encourage correct use of letter names, not just sounds

Encourage fine motor movements through tracing objects, shapes and drawing pictures

Encourage your child to write their name and any simple words

Read picture books and ask comprehension questions

Sing nursery rhymes and read books that rhyme to develop familiarity with sounds
Most importantly, encourage your child to love learning through fun and meaningful activities.