Primary Tutoring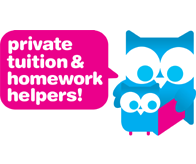 Your child will benefit from a consistent revision program and the opportunity to reinforce the things they have learnt in the classroom.
Private English tutoring and private Maths tutoring is an excellent opportunity for your child to consolidate and extend their learning potential in a supportive learning environment. Your child will be educated by an experienced tutor, happy to answer their questions and revise difficult concepts from school.
Private English tutoring:
Reading and comprehension
Spelling tutoring – decoding, phonemic awareness, blending and segmenting sounds, phoneme and grapheme manipulation using THRASS. Our results speak for themselves!
Writing and text types – planning, editing, 'hooking' the reader, keeping to time frames, using figurative language
Private Maths Tutoring:
Building number concepts
Using the four operations – addition, subtraction, multiplication and division
Problem solving
Fractions, decimals and percentages
Measurement – area, perimeter, length, time, volume and capactiy
Working mathematically
If you and your child are happy with their current level of achievement, then we will extend and challenge their learning as much as possible. We encourage you and your child to create your own personalised learning goals.
We believe that the best results are achieved through our open communication and attainable learning outcomes, which are monitored and assessed throughout the sessions. You can always talk to us about your child's progress and the areas you would like to see further development.
Your child will be guaranteed the highest quality learning opportunities and use only the latest resources and technologies being used in your their school today.
Private tuition is available for all children from Kindergarten through to Year 10 in all subject areas.
SPECIALS!!!
Ask about out Black Friday Sale or book a  5:30 pm / 6 pm time slot and SAVE!
Just a quick note to say thanks so much for the sessions with Cam. I don't know how you do it, but he said it was really fun! His confidence has improved immensely after just two sessions. I'm amazed! Toni - Toni Meek
My son, Josh who is in year 5, has been going to Hi iQ for two terms once a week. He was falling behind in Maths and was in the second worst Maths group at school. He was unmotivated and did not enjoy it. After one term of attending private tutoring, he was promoted to the top maths group and after the second term, he did an assessment in Maths and English and scored highest in Maths and even was scored "highly developed", which only 4% of the children in NSW succeeded to do. He now loves Maths and is engaged and enthusiastic.This turn around is all down to the excellence of Hi iQ. They make learning interesting and fun and the teachers have such a natural connection with children. Josh looks forward to his sessions every week and never whinges about going. I could not recommend Hi iQ highly enough. - Jo Wolfe
Shared Sessions
If you child has a friend in the same grade or of a similar ability, why not share the session! You will save money and your child will love coming to tutoring with a buddy!
Lessons will be individually programmed for each child and your son/daughter will still be working towards achieving their own learning goals!
info@hiiq.com.au or call 0421 711 622 / +612 8091 7016
[/dt_sc_one_half]
"Homework Helpers has been a saviour! I have 3 children and always struggle to find the time to help all of them with their homework, without causing a fight. When I drop my kids off to homework helpers I know that they are getting shown the correct way to complete their tasks. Best of all we don't argue about homework anymore and we get to enjoy our time together at home!" - Christina