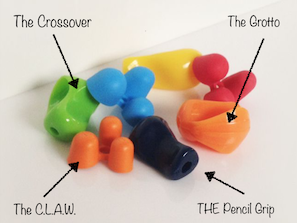 Pencil Grip
Is your child struggling with writing?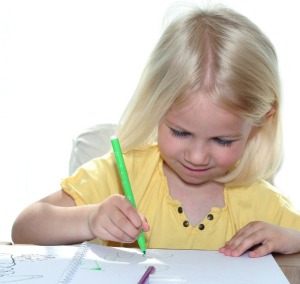 Correcting your child's pencil grip from the very beginning is so important. It can take a minute or it can take months, if not years!. Some kids are very quick and some are quite resistant, mainly because they have gotten used to an incorrect pencil grip over their first years of schooling. It is very important to start teaching a correct pencil grip from the very beginning so that your child can write smoothly, with no discomfort or pain.
What is a correct pencil grip? Children should develop a dynamic tripod (using three fingers) pencil grip, with their wrists extended and resting on the page. It is crucial for them to do this during the first period of learning to draw, colour and, eventually, write, so that it becomes a habit.
What is it that we are correcting? An incorrect pencil grip can involve the positioning of fingers, the choice of fingers and/or gripping a pencil too tight or too loose. For each of these problems there is a great variety of "pencil grips" in the market that you can purchase online and in some stores. We recommend the following website as they have a huge variety in stock: www.pencilgripsplus.com.au
From all the pencil grips that are in available on the market, these are the ones that are recommended by specialists:
"THE pencil grip"
It provides ergonomic support of the hand in a tripod position. It comes in two different sizes, the larger size called "Jumbo Grip". This pencil grip is suitable for left and right handers.
"The Crossover" and "The Grotto"
They are like The Pencil Grip but with a wing over the top to prevent fingers or thumb from wrapping over. At Hi iQ we use The Grotto, recommended by an OT. Both are suitable for left and right handers.
"The C.L.A.W" (Controlling Letters of Adolescent/Adult Writers)
This pencil grip has three small cups for fingers and thumb to be placed to achieve a dynamic pencil grasp. The cups are of different sizes so that the writer can put their fingers and thumb in the correct cup.
If you think your child needs to get a pencil grip to practice handwriting at home, you can discuss with us which is probably the best for your child's specific problem.
A fantastic way of helping at home, is using play doh! Kids love it and it helps to develop fine motor skills which will lead to strong arms, hands and fingers!