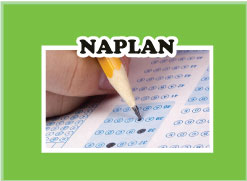 Naplan 2016
How to prepare your child for the 2016 NAPLAN assessments!
NAPLAN can be the cause of stress and anxiety for both children and parents as they prepare for these formal school exams. There are several things that can be implemented both in and outside the classroom to help assist children prepare for the exams.
Naplan Workshops are available in the April school holidays for Year 3, Year 5, Year 7 and Year 9 students.
Here are a few other helpful hints to get you started.
Understand the paper and what your child is being tested on.  During the writing paper students are given a stimulus and asked to write a response using a specific text type. The text type is not disclosed prior to the test. In 2015 students will be asked to respond using either a persuasive piece of writing or a narrative. It is important that your child understands what this means and how to respond using this stimulus. The 'Language Conventions' paper is assessing spelling, grammar and punctuation. Visit the official website for writing samples, practice papers and stimulous examples www.naplan.edu.au/
Familiarise yourself with the language and features of the text type being assessed. These can be practiced around the house through language and dialogue, as well as writing tasks
Ask your child's teacher how the class will be prepared for the assessments. If you feel that ample amount of preparation is done in the classroom then there is no need to follow up with content at home. If you feel that your child would benefit from extra preparation outside of the classroom then organise this accordingly
Remember that it is a test of the development of a range of skills acquired over a period of time. Whist preparation is important you need to remember that not all skills can be learn't in a short period before the test.
NAPLAN is a great opportunity to introduce students to basic study and exam preparation skills that are beneficial in the later high school years. Remind your child of the importance of reading the question thoroughly and highlighting key words. What is the question really asking?
Talk to your child about time management during the exam. It is important that they don't get 'bogged' down on a question that they don't know. Leave it and come back if there is time at the end.
Discus multiple choice questions with your child. Explain that you can usually 'rule out' a couple of answers that you know aren't correct. If you still really don't know, have a go! You still have ¼ chance of getting it right!
Set realistic and attainable goals. Remind yourself and your child that it is one test on one day and that everything will be ok, no matter what happens.
Remember to breath! Talking depth breaths before and during the exam will reduce stress and increase concentration.
Ensure that your child has had a sustainable breakfast on the morning of the test, as well as a decent snack during the day. Avoid anything sugary or artificial as this can lead to a lack of concentration.
Manage your expectations and always reassure your child that you love them and are proud of them no matter what happens in a test.
We are offering Naplan Workshops for Year 3, 5, 7 and 9 children in the April school holidays.