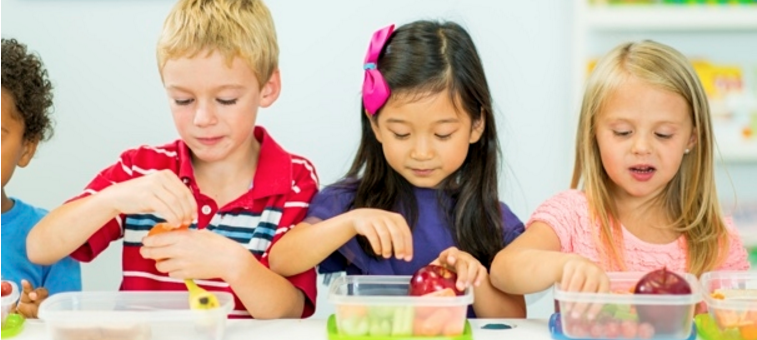 How Diet Affects Learning – What's In Your Child's Lunch Box?
It is important to start thinking about what our children are eating as it has a major role to their learning skills. A healthy diet can radically change your child's potential and school performance.
Start your days with a healthy breakfast! Give them low-fat milk, wholemeal bread, fruits, eggs and nuts. These contain healthy fats, proteins, carbohydrates, and vitamins your child needs to start a school day with energy and ready to learn. Try to avoid sugary cereals, white-flour bread, chocolate and syrup as they do not offer the essential nutrients necessary for your child healthy development.
By lunchtime, our children need a boost to keep them going, and here is where the real challenge starts. We must consider packing a healthy lunch box to guarantee our children's wellbeing and help them reach their true potential. Giving them highly caloric and fatty foods will only make them feel more tired and moody, having a negative effect in their learning, such as lack of concentration and bad behaviour. Instead, provide them with vegetables (such as carrots, cucumbers, broccoli, etc), fruits (like kiwi fruit, apple, mandarine, etc.), nuts (walnuts, peanuts), dairy (cheese, yogurt), lean meat, fish and poultry (chicken, turkey, etc.), and never forget to pack a WATER BOTTLE. By doing this, your child will feel more energetic, focused and prepared to keep learning, leading to a successful day to day school experience.
Here are some examples of healthy lunch boxes for you to try, taken from http://healthy-kids.com.au/10-great-lunch-box-ideas/ :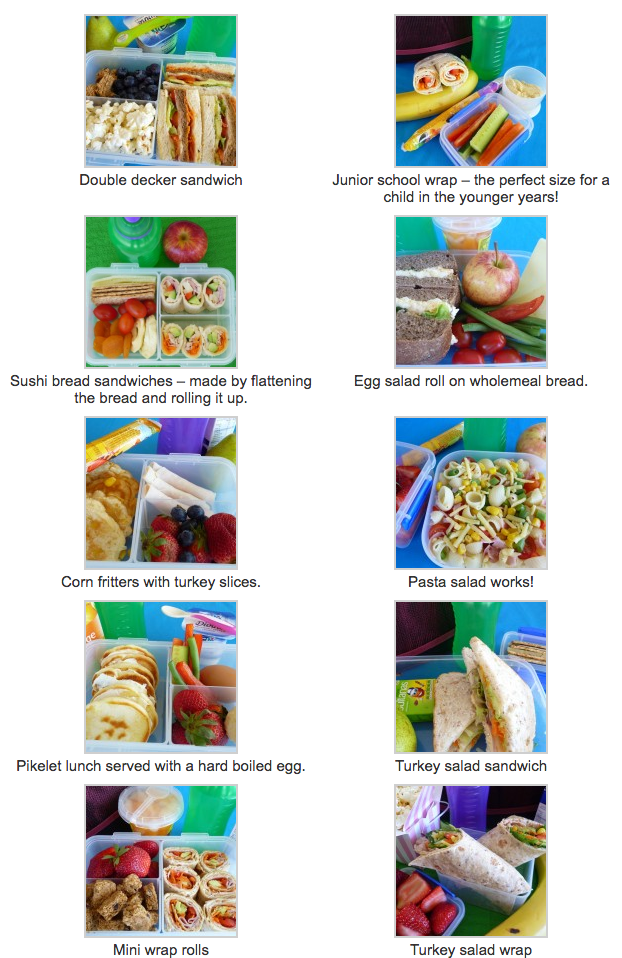 Studies have shown that maintaining a healthy diet enhances everyone's productivity, even more for children, who are developing their brains and bodies. It will help them for the rest of their lives as they are creating healthy eating habits that will last long after they have finished school.