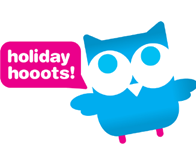 School Holiday Programs
Revision Workshops!
Your child will benefit from the opportunity to revise and consolidate the content they have covered so far in 2018.
These school holidays, Hi iQ will be hosing a range of revision programs covering English and Mathematics content for all ages to ensure your child stays switched on and learning!
Intensive Learning Programs
If your child is falling behind or not reaching his/her full potential, an intensive learning program will assist in consolidating learning foundations. Research shows that intensive, repetitive 1:1 revision will boost a child's confidence and ability to retain information.
Our teachers will individually tailor reading, spelling and mathematics programs for all ages. Implemented each day throughout the holidays, you child will return to school with a boost in confidence and ability!
---
Kindy to Year 2 Revision
Monday 16th April 9:00 – 11:00
Thursday 19th April 9:00 – 11:00
Monday 23rd April 9:00 – 11:00
Friday 27th April 9:00 – 11:00
Year 3 to Year 6 Revision
Wednesday 18th April 9:00 – 11:00
Friday 20th April 9:00 – 11:00
Tuesday 24th April 9:00 – 11:00
Thursday 26th April 9:00 – 11:00
Year 7 to Year 10 Revision
Thursday 19th April 2:00-4:00
Tuesday 24th April 2:00-4:00
Friday 27th April 10:00-12:00
Private Tutoring
Book a private tutoring session to ensure your child is staying up to date with their literacy and numeracy during the holidays. A private session is an excellent opportunity for an experienced tutor to 'check in' and see how your child is going. Get a second opinion on a school report or boost your child's confidence in a series of sessions over the holidays!

Private sessions are available daily throughout the school holidays!

[/dt_sc_one_half]

Treat yourself to a coffee and a little 'you' time as you leave your child in the care of our experienced teachers. Perhaps you have other children that you can spend time with, or jobs to be completing in your child's absence. Rest assured your child is having a fun morning and learning at the same time!

Bookings are essential. Please call or email for all enquires, dates and prices.
 Have a Hoot these Holidays!!!
info@hiiq.com.au or call 0421 711 622 / +02 8091 7016