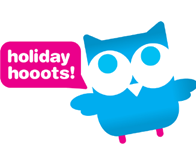 School Holiday Programs
This Summer Holiday, Hi iQ will be hosting a range of holiday programs and activities!
We are taking expressions of interest to see if you and your friends would be interested in any of the following holiday camps. Dates and prices are TBC as programs will be number dependent.
If you and your friends are interested in these 2-3 hour workshops, please let us know and include your preferred dates!
School Readiness Classes! For new and exisiting students! Run throughout December and January!
Private tutoring and catch up sessions!
Learn Spanish with Condor Spanish both adult and children's classes will be available!
Enjoy Cartooning and Stop Motion with Toonworld (All Ages)
Get your build on with Bricks 4 Kidz (All Ages)
Creative writing and story telling workshops hosted by Story Squad (All ages)
Christmas pantomime and games hosted by Evie The Christmas Elf (infants)
Coding – supplier TBC (All Ages)
Suggestions – we'd love to hear what activities you'd like to see on offer during the holidays???
Have a Hoot in the Holidays December 2017 – January 2018
School Holiday Programs in December + January
Private Tutoring
Book a private tutoring session or organise your own group class to ensure your child is staying up to date with their literacy and numeracy during the holidays. A private session is an excellent opportunity for an experienced teacher to 'check in' and see how your child is going. Get a second opinion on a school report or boost your child's confidence in a series of sessions over the holidays!
Private sessions are available daily throughout the school holidays!
Treat yourself to a coffee and a little 'you' time as you leave your child in the care of our experienced teachers. Perhaps you have other children that you can spend time with, or jobs to be completing in your child's absence. Rest assured your child is having a fun morning and learning at the same time!
Bookings are essential. Please call or email for all enquires, dates and prices.
 Have a Hoot these Holidays!!!
info@hiiq.com.au or contact 0421 711 622 / +02 8091 7016