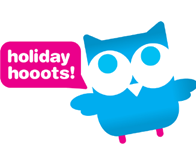 School Holiday Programs
Has your child ever forgotten simple Maths and English over the holidays? Have they ever been bored, even though you have tried entertaining them in all the ways you can think of?
We recognise the importance of providing your child with continued educational opportunities during the school holidays. We offer a range of School Holiday Enrichment Programs that are fun and educational!
Have a Hoot in the Holidays December 2016 – January 2017
School Holiday Programs in December + January
Private Tutoring
Book a private tutoring session or organise your own group class to ensure your child is staying up to date with their literacy and numeracy during the holidays. A private session is an excellent opportunity for an experienced teacher to 'check in' and see how your child is going. Get a second opinion on a school report or boost your child's confidence in a series of sessions over the holidays!
Private sessions are available daily throughout the school holidays!
Group Holiday Classes
Literacy Class Suitable for children in Kindergarten – Year 2
There will be a series of literacy based group classes running in December + January. These will be themed around a popular children's book, nursery rhyme or theme and will run for 2 hours. The cost is $60 per class.  Activities will include:
Big book story with matching activities such as: grammar and punctuation, spelling, sequencing and general comprehension
Writing task with a focus on handwriting, letter formation, spelling and editing
Computer tasks – publishing written work samples
Rhyme activities and poems
Levelled reader and comprehension activity specifically tailored to your child
When:
The dates for this program are:
Monday, Wednesday and Friday's
11:30-1:00
Numeracy Class Suitable for children in Kindergarten – Year 2
This 90 minute workshop offers a series of interactive and engaging maths games, problem solving tasks and revision opportunities for children in Kindergarten to Year 2.
A great opportunity to revise content and build confidence over the extended holiday period!
When:
Tuesday's and Thursday's
11:30-1:00
Treat yourself to a coffee and a little 'you' time as you leave your child in the care of our experienced teachers. Perhaps you have other children that you can spend time with, or jobs to be completing in your child's absence. Rest assured your child is having a fun morning and learning at the same time!
Bookings are essential. Please call or email for all enquires, dates and prices.
 Multiple Session Savers Available!!!
info@hiiq.com.au or contact Madeline 0421 711 622 / +02 8091 7016